2018 Mazda CX-5 and Mazda CX-9 Among Car and Driver's 10Best Trucks and SUVs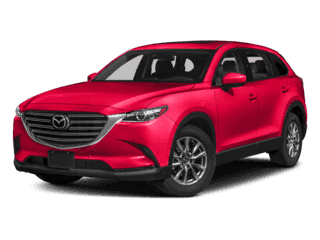 Are you looking for a slick brand-new Mazda model to help you start 2018 off with a bang? Here at McDonald Mazda, we can help you start the year off right with the new Mazda CX-5 compact SUV or Mazda CX-9 mid-size SUV. If you're looking for the exciting driving manners that Mazda is known for on top of the space and capability you need from an SUV, these spectacular vehicles will rise to cater to your needs with enthusiasm. They're among our favorite models and we know you'll love them too, but we're not the only ones who took notice!
Car and Driver released their 10 Best Trucks and SUVs list for 2018, awarding two spots to the Mazda CX-5 and Mazda CX-9 for excellence in their respective segments. This marks a reprise for the Mazda CX-9 in the Best Mid-Size SUV category, but this is the first time the Mazda CX-5 has earned a spot in the Best Compact SUV category. With exquisite craftsmanship and design, great fuel efficiency, excellent driving dynamics, and a variety of updates, these two incredible SUVs stood out among their competition.
To learn more about these impressive SUVs, join us at our Mazda showroom in Littleton. Whether you want to try out the nimble CX-5, the spacious CX-9, or both, our sales experts will be happy to give you more details about these stunning vehicles during an exhilarating test drive around the area. Stop by today to see why Car and Driver named these phenomenal vehicles among their 10Best Trucks and SUVs!